Arobake has a delicious range of Christmas treats for you
Available from the start of November
Christmas cakes,  Christmas Stollen, Christmas mince pies, Christmas biscuits, available for delivery.
Corporate gift boxes made to order.
Make the most of your festive occasion and let Arobake do the baking. 
Our Christmas range also make perfect Christmas gifts. Just buy our beautifully packaged treats and Christmas will never be easier.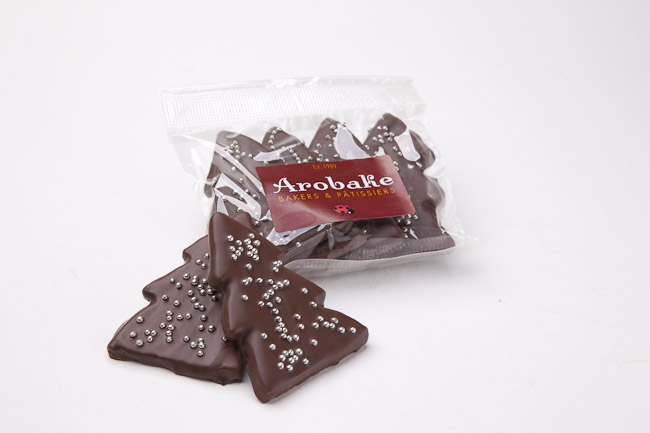 Chocolate Christmas Trees
Chocolate shortbread, chocolate topped Christmas trees 5 per pack. $7.90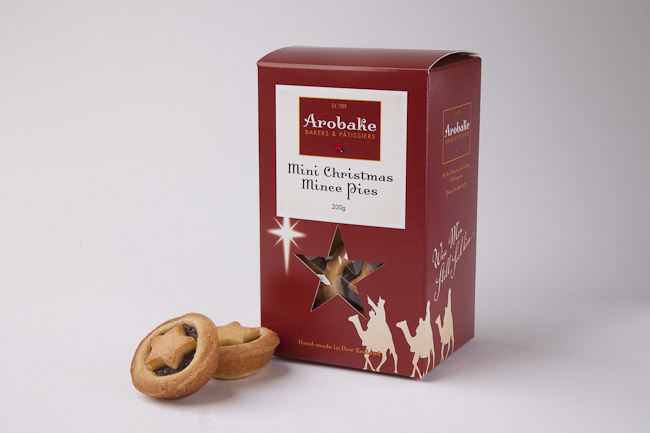 Mini Christmas Mince Pies.
The perfect gift for friends and family, or impress your clients or staff with this stunningly packaged award winning Christmas mince pie. Packed with a spicy, sherry-soaked fruit filling and wrapped in a butter sweet pastry. $16.90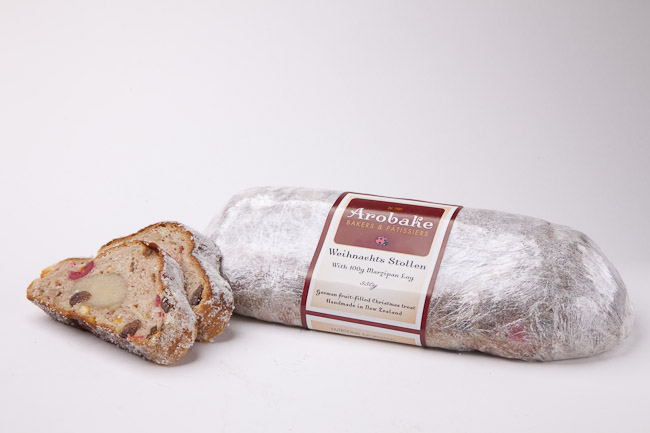 Weinachts Stollen
A rich yeast-risen cake, this rum steeped, fruit filled wonder is immersed in melted butter before we roll it in sugar. It's Christmas, indulge yourself. $23.50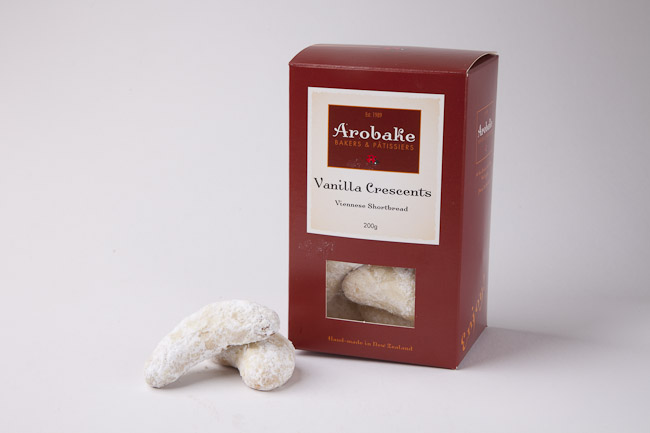 Vanilla Crescents
The Jem of the Shortbread world, yes we bury these little jewels in icing sugar when they are hot and dig them out when cold to create these sugar encased almond and vanilla sensations. $17.90