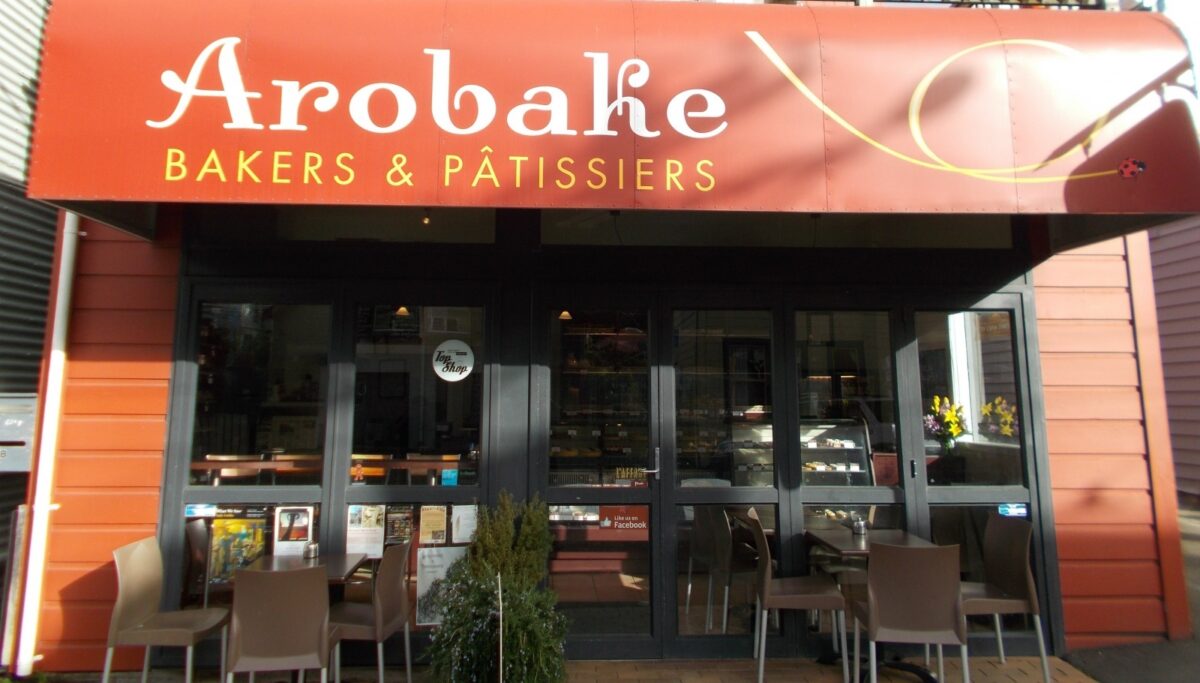 Arobake was established in October 1989, as a small bakery in Aro Valley, these were humble beginnings. The team was Max, an apprentice Craig and FOH Deborah. Taking over a failed health food bakery it was pretty rough, but the whole family chipped in and we scrubbed the place up.
On Monday the 9th October we opened the doors in 96 Aro Street. Our Multigrain Bread was a star from the start, along with Afghans and Belgiums. By the end of the second year we had brought new ovens and planned an expansion into 94 Aro street, this becoming our new shop and using all of 96 as a bakery.
Growth continued and in 2001 we shifted across the road to our current site.
By 2006 a second building was built behind our current building, this becoming the bread bakery. We purchased a second hand stone soled French bread baking oven, that we lovingly restored, which served us till January 2020. Now it's off to Hamilton for it's next tenure.
Over the years we developed many products that have become favorite to many.
Rhubarb & custard tart

Lemon sour cake

Sunflower Sourdough

Chilli and lime cookies
The team has grown to 30 and many good friends have been made along the way.